World Championship Bahamas 2009 / D-1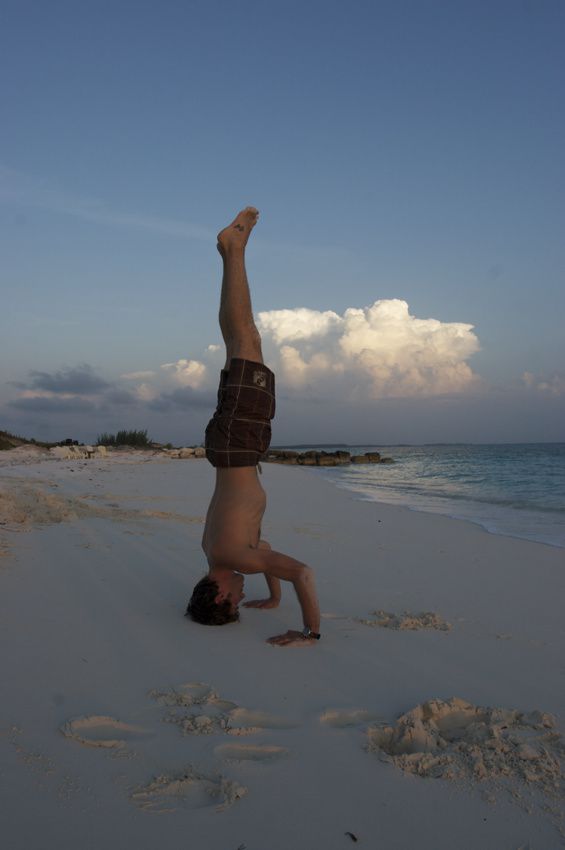 Last dives before the beginning of the comp. I have improved my CWT depth (more than 102m...) and made a safe CNF at 76m to have some good feelings after the hard 80m.
We made the announcements for the first day of the competition tomorrow: qualifications in cosntant no fins.
Even if it's an individual competition, we decided to announce the same depth, to maximize our chance to go in the final all together. So it means that Christian, Morgan and me will try tomorrow to dive at 73m in constant weight no fins. If we succeed, we are all qualified for the final
Here is an extract of the rules: "The top 6 athletes will go through to the final. If two or more athletes have an equal number of points in sixth position then the athlete who qualifies for the finals will be the one with the smallest difference between announced performance (AP) and realized performance (RP). If there is still no difference then all athletes with equal points and equal AP-RP will go through to the finals. The same system will be used to decide the medal positions in the finals."

Let's see what happen tomorrow!
Today we had one french girl qualified for the final in CNF !!! New French record with 47m!! CONGRATULATION TO BRIGITTE BANEGAS !!!

Here is the starting list of the CNF qualifications: STARTING LIST CNF

Stay tuned !!