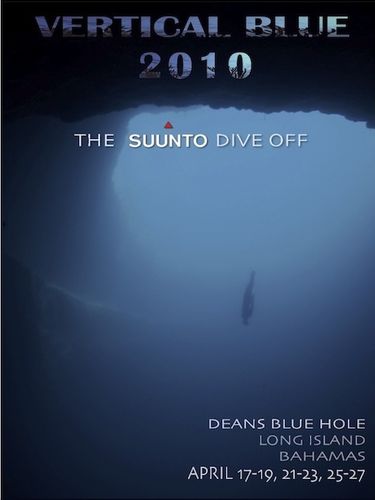 I arrived yesterday in Long Island, Bahamas.
One more time, I am going to explore the deepest Blue Hole in the world, Dean's Blue Hole.
Vertical Blue is an invitational competition organised by William Trubridge, world record holder in constant weight no fins (90m). Only 16 athletes will attend, but only big names! Herbert Nitsch, Will Trubridge, Martin Stepanek, Ryuzo Shinomya, William Winram, and some others...
I have no expectations for this competition as it's the beginning of the season. I just want to improve my no fins and reach my best level in constant weight with fins.
We are renting a wonderfull house in front of the ocean. I enjoy the house alone at the moment but Julie will arrive by the end of the week. Then Martin Stepanek and his girlfriend Niki Roderick from New Zeland (Silver medal in the last World Championship in constant no fins) are going to share the house with us.
I will put some news, pictures and maybe video clips every week, so stay tuned!