Summer Training Camp in CIPA (Last week of August)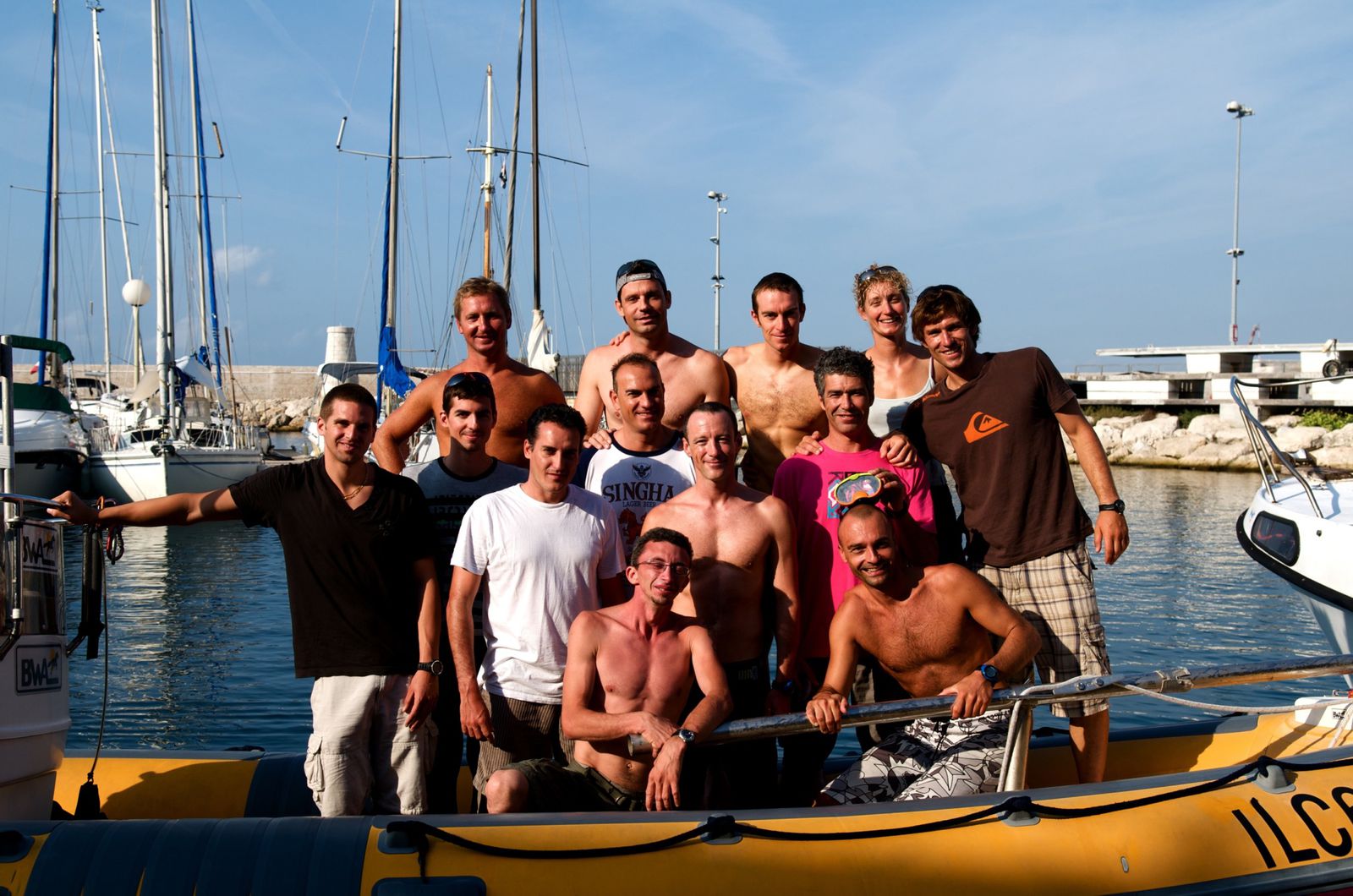 This summer, the CIPA organised a lot of training session. Among them, we did an entire week session (last week of august), with deep freediving everyday.
The spirit of the CIPA is to share our passion with water all together in the same boat, from the beginner to the world champion. This training session was the perfect exemple of this spirit:
Beginners like Peter, David or Jeff have discovered the magic underwater world with the World Champions French Team (Morgan, Christian, Cyril and me) and silver medalist in the last indoor individual World Championship Fred Sessa. Other members of the club like Fouad, Patrice, Isa or Doudou enjoyed also the perfect conditions of the Villefranche Bay.
Special thanks to Eric who decided to organise that session, and congratulation to him for his new instructor diploma in Freediving !