Saturday 27th of June: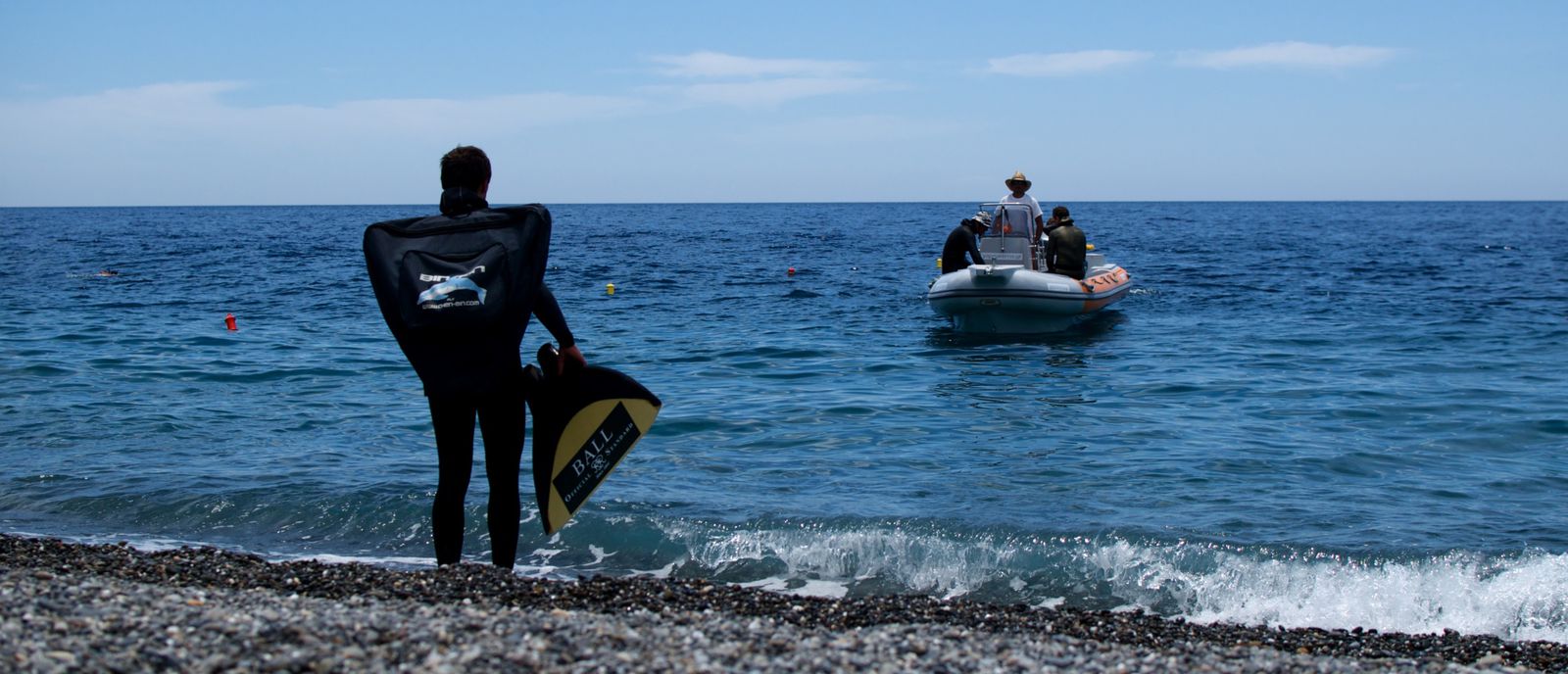 Today, I went back to my first love: constant weight. I haven't put a monofin for a deep dive since the Team World Championship we won with the French team (September 2008). I just did one dive at 52m in Oslo for the under ice competition.
I announced 85m with an other monofin (hyperfin) to swim in a different style than usual. I wanted the dive to be longer, with slow motion. The sensations were great and I succeed the dive in 2'53". My body was happy to go back to the depth. This period training no fins just made me realize that it's good for the mind to go and see somewhere else. An other lesson for the future, I will try not to focus only on one discipline (my challenger understood that since a while!!).
This afternoon, we went out with Julie, Nikos (safety freediver of the competition) and Dimitris (editor of Deep Worldwide magazine

www.deepww.com

) for a spearfishing session.

Tomorrow, rest !