a week of conferences (from the 15th to the 20th of June)
From the 15th to the 20th of June, I have had a busy week in the west part of France: 3 conferences for 3 events.

La Palmyre (15 - 16 -17th of June):
The first one was a very special one: I am invited for 4 years now at the event called "Les Etoiles du Sport" (Stars of Sport), where french champions and youth champions in differents sports meet to share and to learn from the experience of each other during 1 week. I am going almost every year and it's always a huge source of motivation and inspiration. We can say it's like a University for future champion. There are some presentations about differents themes like: stress management, how to use the failure to be better, media training, nutrition, how to find sponsors...
The theme of my presentation was: " Testimonial from a youth athlete who became a champion"
It was an honor for me to share my experience with this incredible audience: in front of me, several Olympic Champions, World Champions, Europeen Champions and French Champions were listening to me.
I was very happy, very excited and I agreea little stressed.
After the conference, I organised an introduction at the swimming pool: very interesting to learn about relaxation and breathing techniques for athletes who have a good consciousness of their body.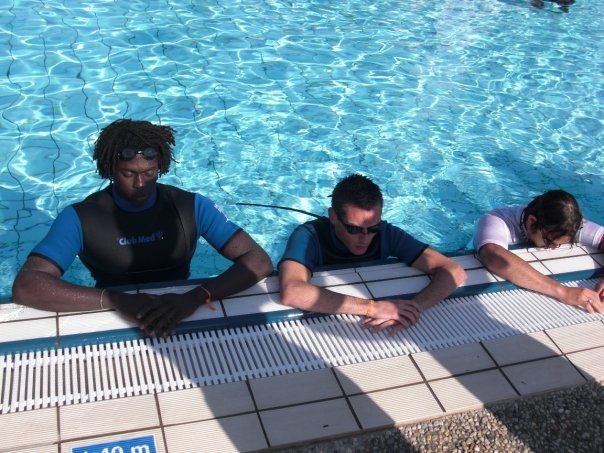 Lorient (18th of June):
The second conference was organised for a French Company, DELIFRANCE. As usual, I did a presentation and an introduction in the swimming pool, mostly about how to relax and let it go when you are stressed. It's not easy if you are not used to, but water helps a lot.

Hossegor (19th of June):
In the south west coast dedicated to surfers, I did my last presentation of the week for EUROSIMA (Europeen Surf Industry Manufacturers Association). The world of Freediving and the world of surfing have a very similar philosophy: relation with the element, fluidity... very interesting meeting!